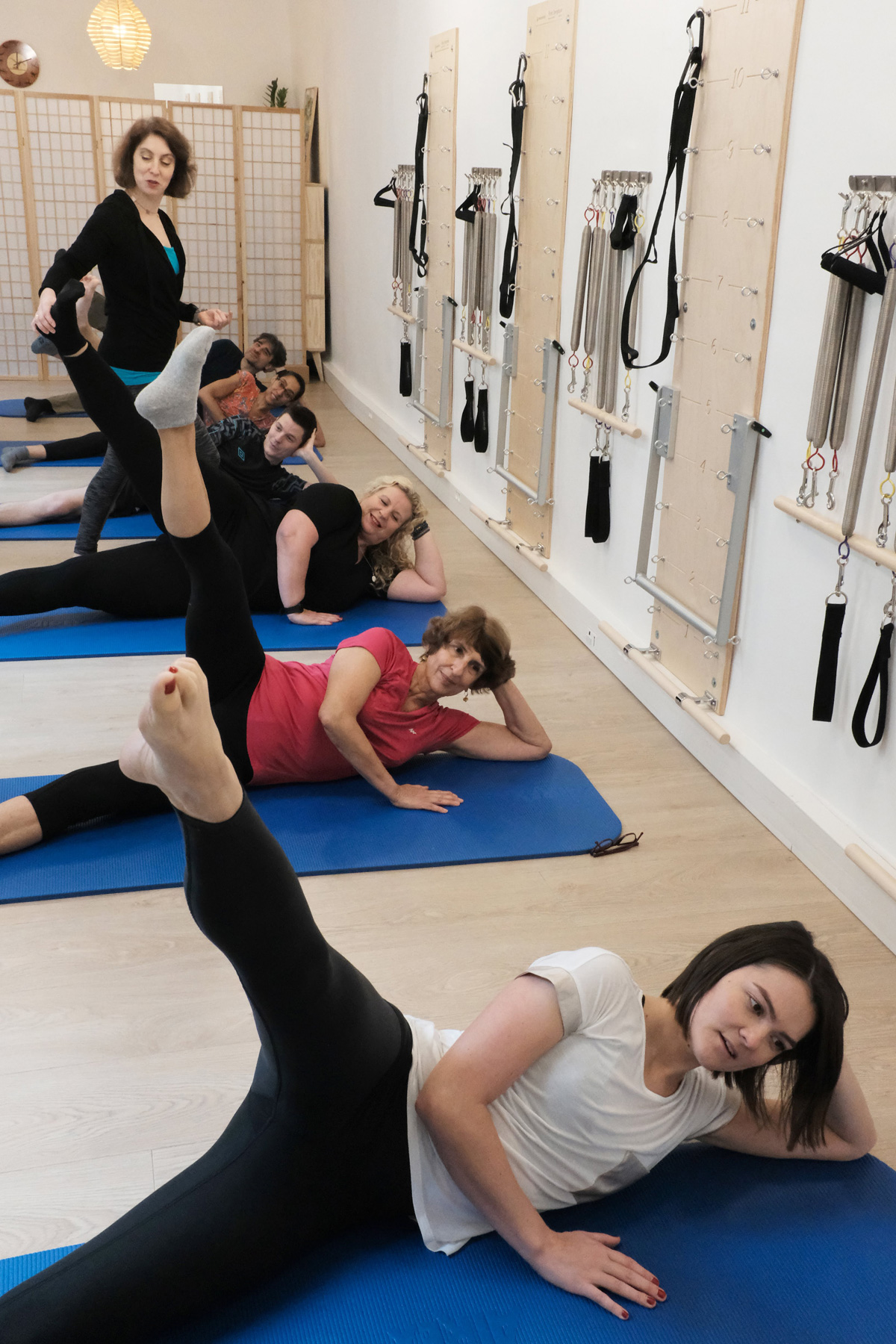 Anyone and everyone at any age!
Avoir une colonne vertébrale saine est la clé pour rester jeune et plein de vitalité. C'est la pierre angulaire de la méthode Pilates !
La vie quotidienne moderne nécessite entre autres de rester assis à son bureau, devant un ordinateur, de conduire, de se pencher sur des appareils électroniques portatifs. Toutes ces actions impliquent un mouvement vers avant de la colonne vertébrale. Lors d'une séance de Pilates, la colonne bouge dans chaque direction, ce qui est la méthode idéale pour contrer les effets négatifs de nos activités quotidiennes.
Emily enseigne le Pilates classique selon une méthode qui permet à chacun d'en tirer le maximum de bénéfices. Vous pouvez commencer le Pilates à tout âge. Le Pilates peut aider à soulager les petits maux quotidiens et douleurs du professionnel de travail, aide les femmes enceintes et post-partum se préparer à l'accouchement et à regagner de la force après la grossesse. Il peut être bénéfique aux personnes en rééducation suite à une opération chirurgicale ou une blessure et aux athlètes en en complément de leurs entraînements.
It is quite simply appropriate for most everyone, again when properly taught.
Si vous avez un problème de santé spécifique, êtes enceinte ou vous remettez d'une blessure, d'une intervention chirurgicale ou de la naissance d'un enfant, il est conseillé de commencer de travailler en cours individuel.
L'art de la Contrologie prouve que la seule vraie mesure de votre âge réel n'est pas le nombre de vos années ni comment vous pensez que vous vous sentez, mais qu'en réalité il est infailliblement indiqué par le degré de souplesse naturelle et normale de votre colonne vertébrale tout au long de la vie. Si votre colonne vertébrale est inexorablement raide à 30 ans, vous êtes vieux; si elle est complètement flexible à 60 ans, vous êtes jeune.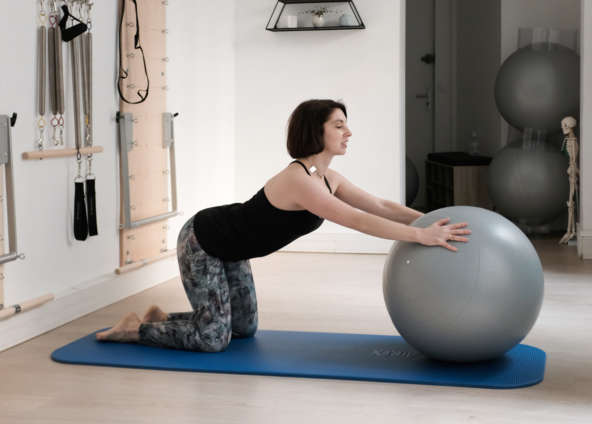 2 to 4 participants.
Non-mobile babies are welcome, hey can spend class on a mat next you! This small group allows me to adapt the exercises to fit the needs each post-partum mother. It is possible to take this course in parallel with your pelvic floor rehab. We do not do any exercises that could compromise a fragile pelvic floor. This class focuses on breathing, relaxing, stretching and reconnecting with the abdominal muscles. The goal is to help each woman make the transition from her post-natal body to her new stronger body in order to then continue in "regular" Pilates classes.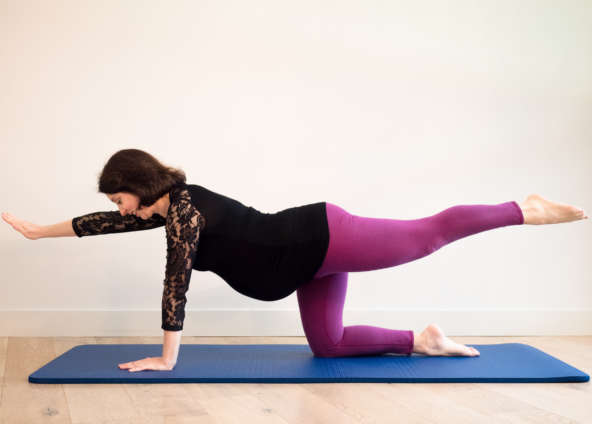 2 to 4 participants.
This small group format allows me to pay special attention to each participant and the stage of her pregnancy. We use Springboards, Chairs and/or Fit Balls for classes that are tailor-made to meet each woman's needs and energy level. Particular attention is paid to improving the breathing practice in anticipation of childbirth. You will also get comfortable using the Fit Balls in order to use them in labor. A focus on how to stretch in order to avoid typical aches and pains of pregnancy and in view of caring for a new baby is part of the class.