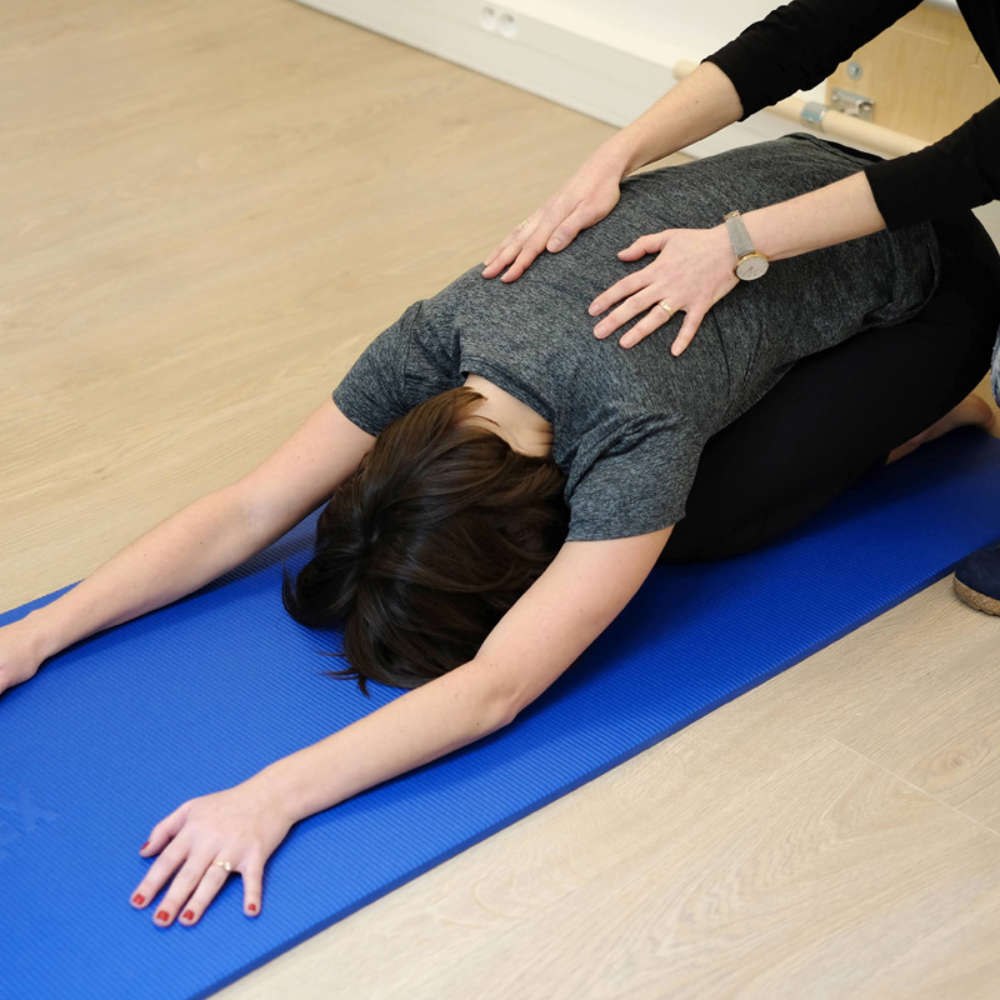 The Mat
Pilates a initialement conçu sa méthode pour être pratiquée au sol, sur un tapis. La majorité des exercices sont effectués en position couchée ou assise, afin de d'éviter de stresser le cœur et de permettre préserver la position naturelle des organes internes d'être. Une séance de tapis est un entraînement complet qui sollicite le corps dans son intégralité. Un entraînement régulier de tapis exécuté avec précision suffit à produire un changement visible dans la posture, la puissance développée et la silhouette. Une séance de tapis peut comprendre simplement les 10 exercices basiques définis par Joseph Pilates ou aller jusqu'à inclure la cinquantaine d'exercices différents qu'il a créés.
L'avantage d'un entraînement de tapis est qu'il peut être fait n'importe où! Emily propose des cours de tapis privés et collectifs à domicile et sur les lieux de travail.
Springboards
Emily offers private, duet and quatuor lessons on the Pilates Wall-unit. The machines are an excellent tool for enriching Pilates practice.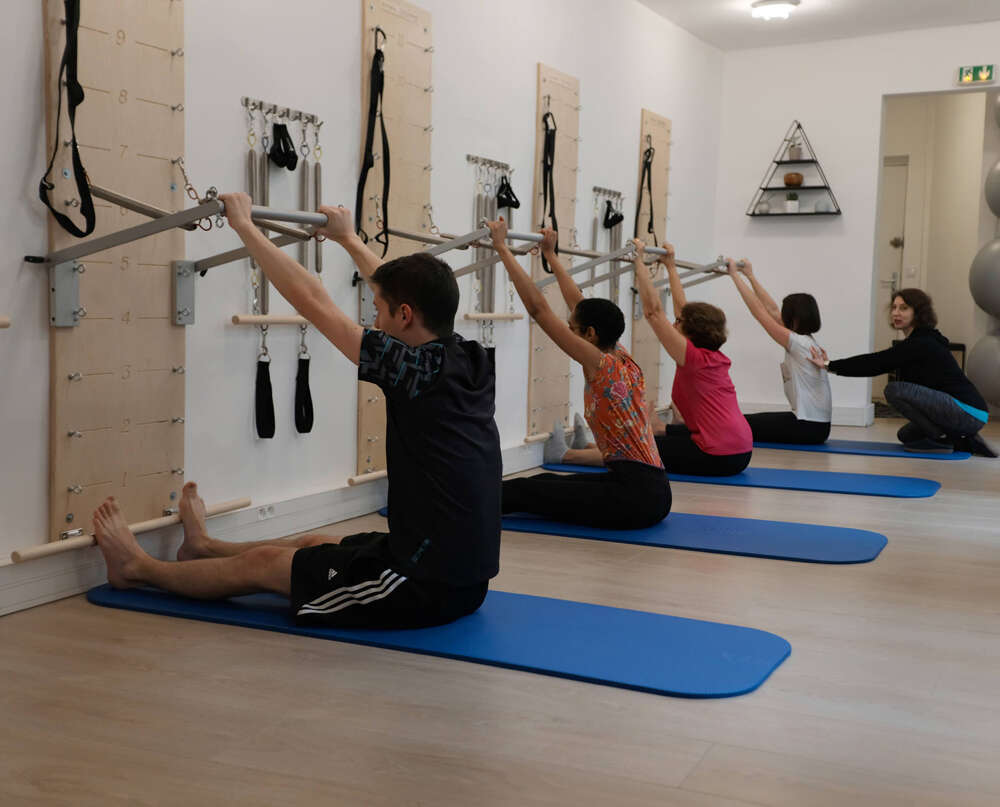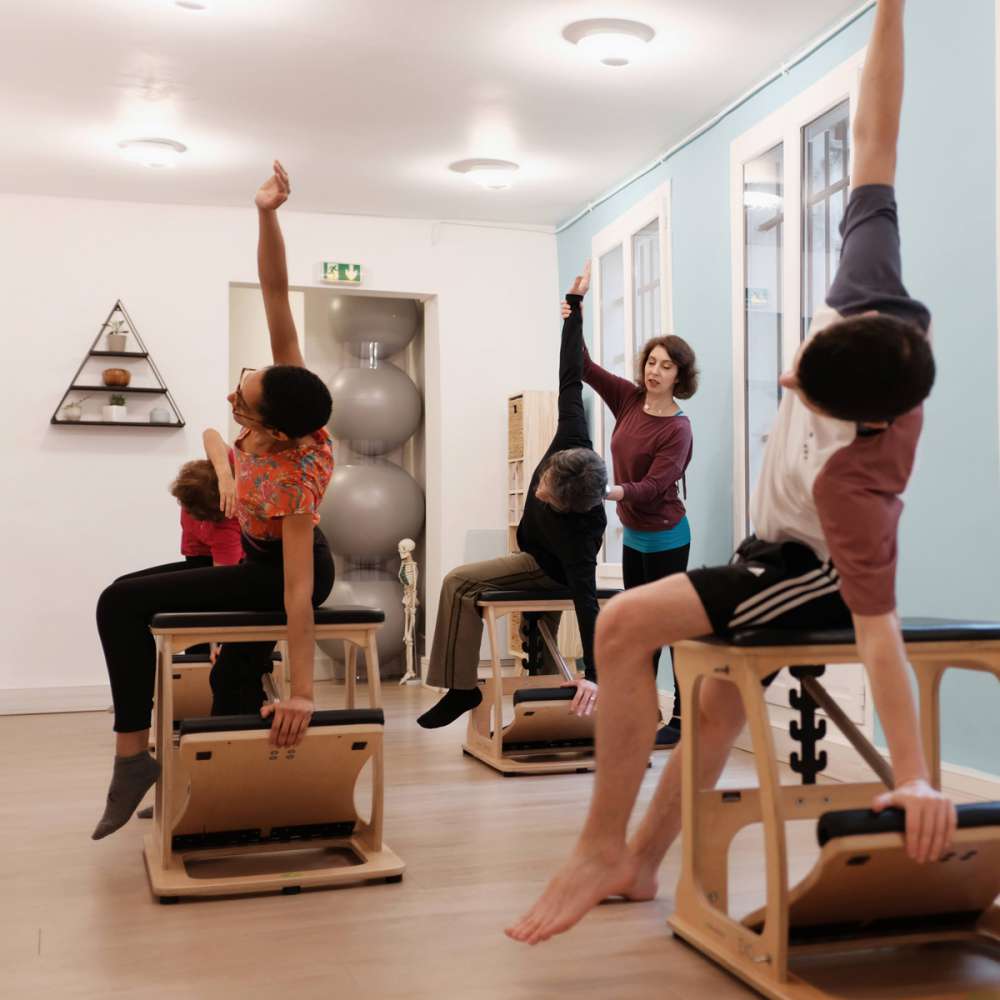 The Chair
Pilates exercises can be also be executed with the Balanced Body Chair. It has springs which are unique to the Pilates method, offering simultaneously support and resistance.