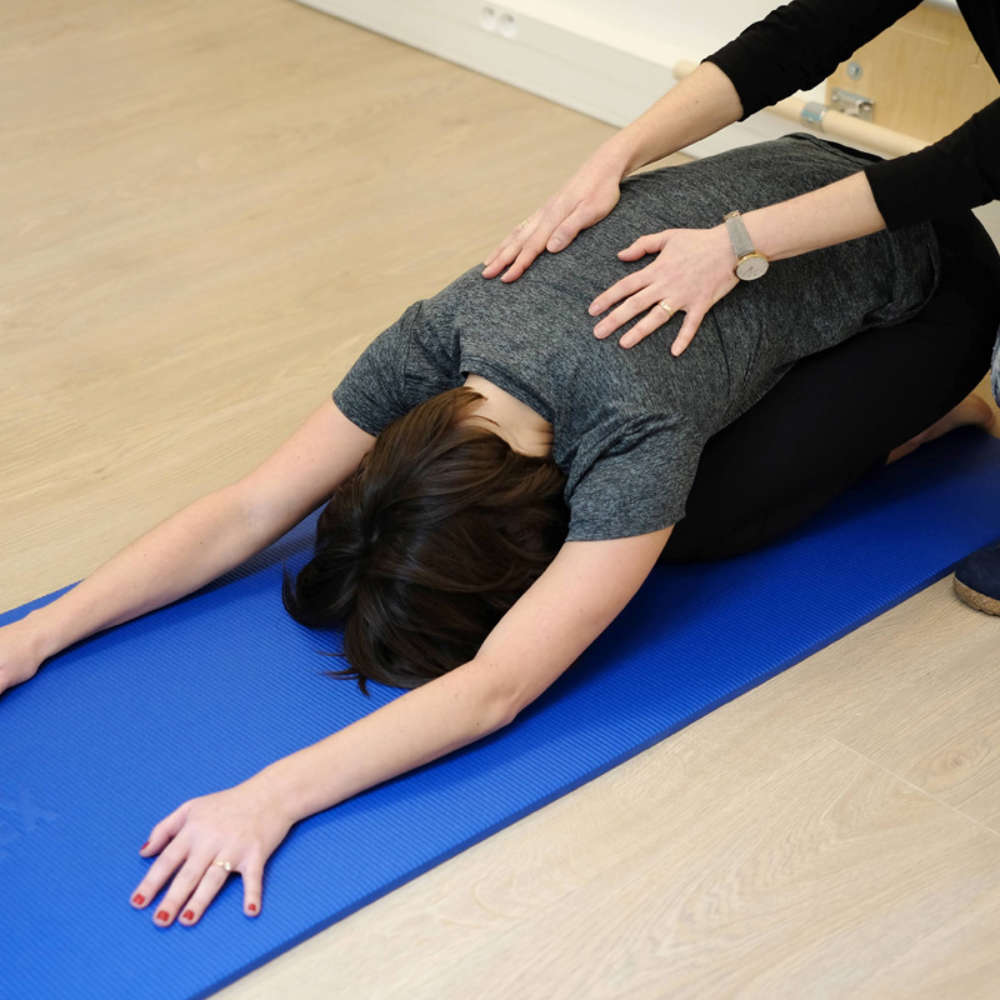 The Mat
Pilates first designed his method to be done on the floor on a mat. The majority of the exercises are performed supine or sitting in order to avoid stressing the heart and allowing the internal organs to be positioned in their natural placement. The mat workout is complete and full body. Regularly doing precisely executed mat workouts can lead to a visible change in posture, strength and silhouette. A mat workout can include Joseph Pilates' "Basic 10" exercises all the way up to the approximately 50 different exercises that he created.
A great advantage of the mat workout is that it can be done anywhere!
Springboards
Emily offers private, duet and quatuor lessons on the Pilates Wall-unit. The machines are an excellent tool for enriching Pilates practice.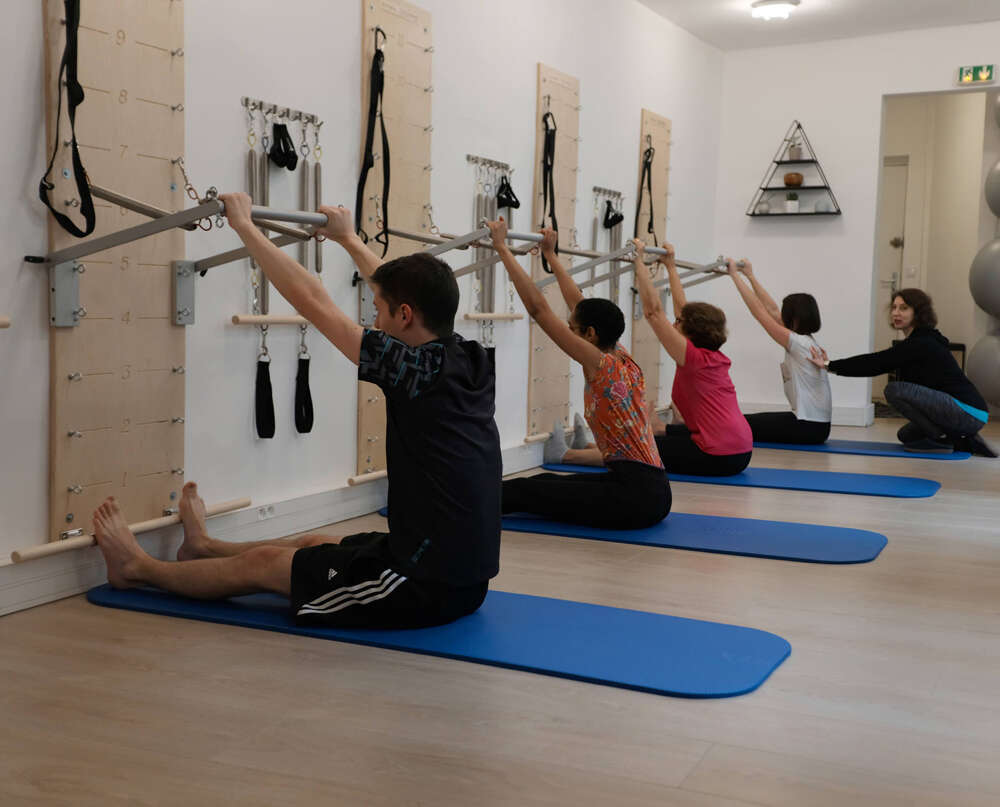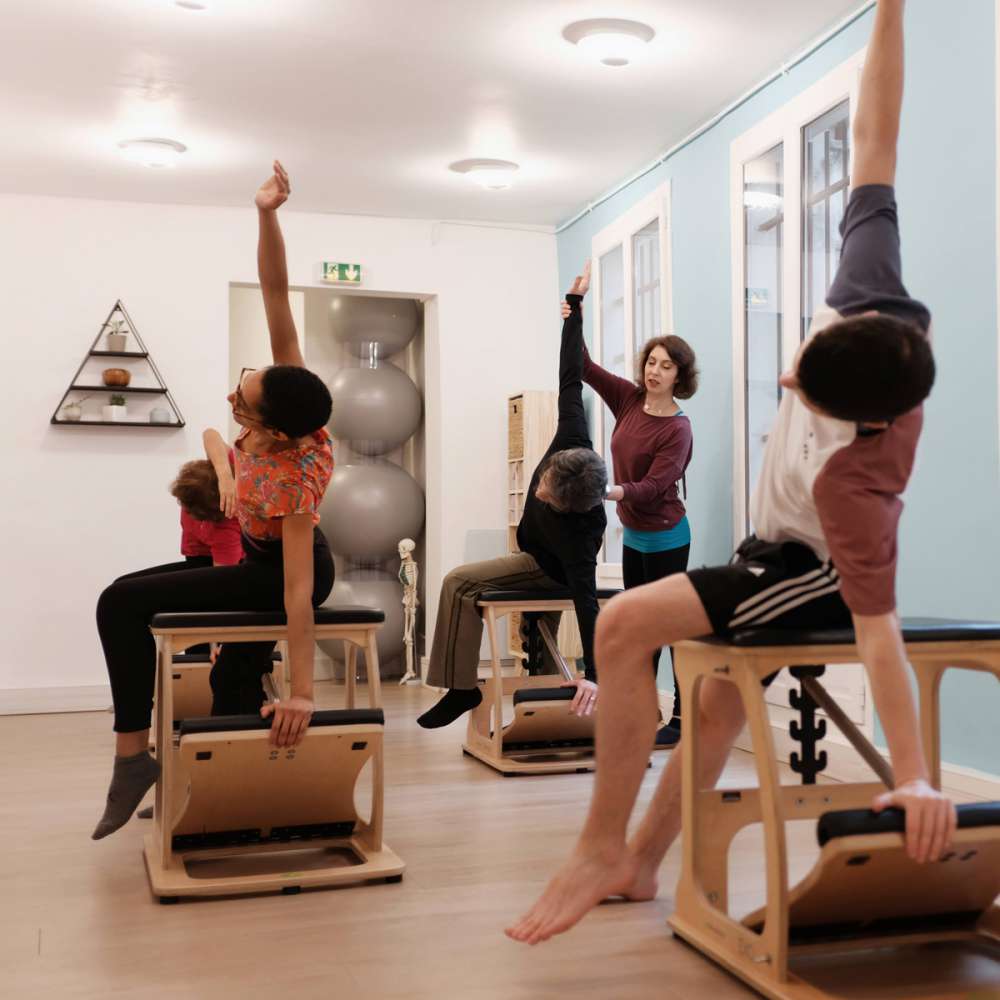 The Chair
Pilates exercises can be also be executed with the Balanced Body Chair. It has springs which are unique to the Pilates method, offering simultaneously support and resistance.